Our design for Agrotopia Roeselare is becoming reality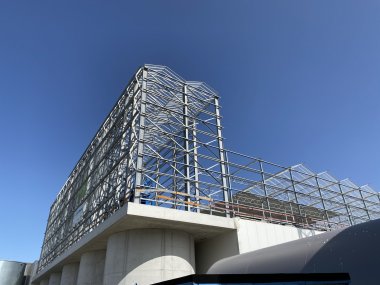 The construction of this innovative project with 9,500m² and four climate zones is progressing steadily. The project will be the example for urban food production, intensive use of space, circular energy and water use and sustainability in greenhouse horticulture. There is also a special department that will focus on innovation in vertical farming.

The team with Van Bergen Kolpa Architects, Meta architects, Wageningen UR, Smiemans and Technum Engineers won the design competition for this food research center in Roeselare at the time.