Design: Biggest urban research center on a roof in Europe (BE)
EdenParks designed gigantic rooftop greenhouse
Location
Roeselare, Belgium
Construction
Starts in 2019, opening 2021
Surface
9.500 m

²

Architecture
Van Bergen Kolpa Architects with Meta architects
Design
Venlo
Purpose
Research and exhibition of gardening that the Flemish Research Institute for Agriculture and Horticulture Inagro connects to the logistics industry and the consumer.


Our innovative design is the example for the future
The design team, in addition to our company consisting of Van Bergen Kolpa Architects, Meta Architects, Wageningen UR and Technum Engineers, has won the design competition for this nutrition research center in Roeselare. Our innovative design will become an example for future food production in the city, intensive use of space, circular energy and water usage and making greenhouse horticulture more sustainable.

Research centre on the roof of warehouse
The research centre is realized on the roof of the crate warehouse of fruit and veg auction REO. This greenhouse will be the landmark of 'The Green Hub' at the Roeselare ring road.
The 9,500 m² building comprises high-tech research facilities for the cultivation of fruit and leafy vegetables, surrounded by an educational routing for a wider audience. The entry, with wide stairs, leads to the Urban Farming Square with visitor facilities. In the so-called Façade Greenhouse at the ring road, there's a special department that will focus on innovation in vertical farming.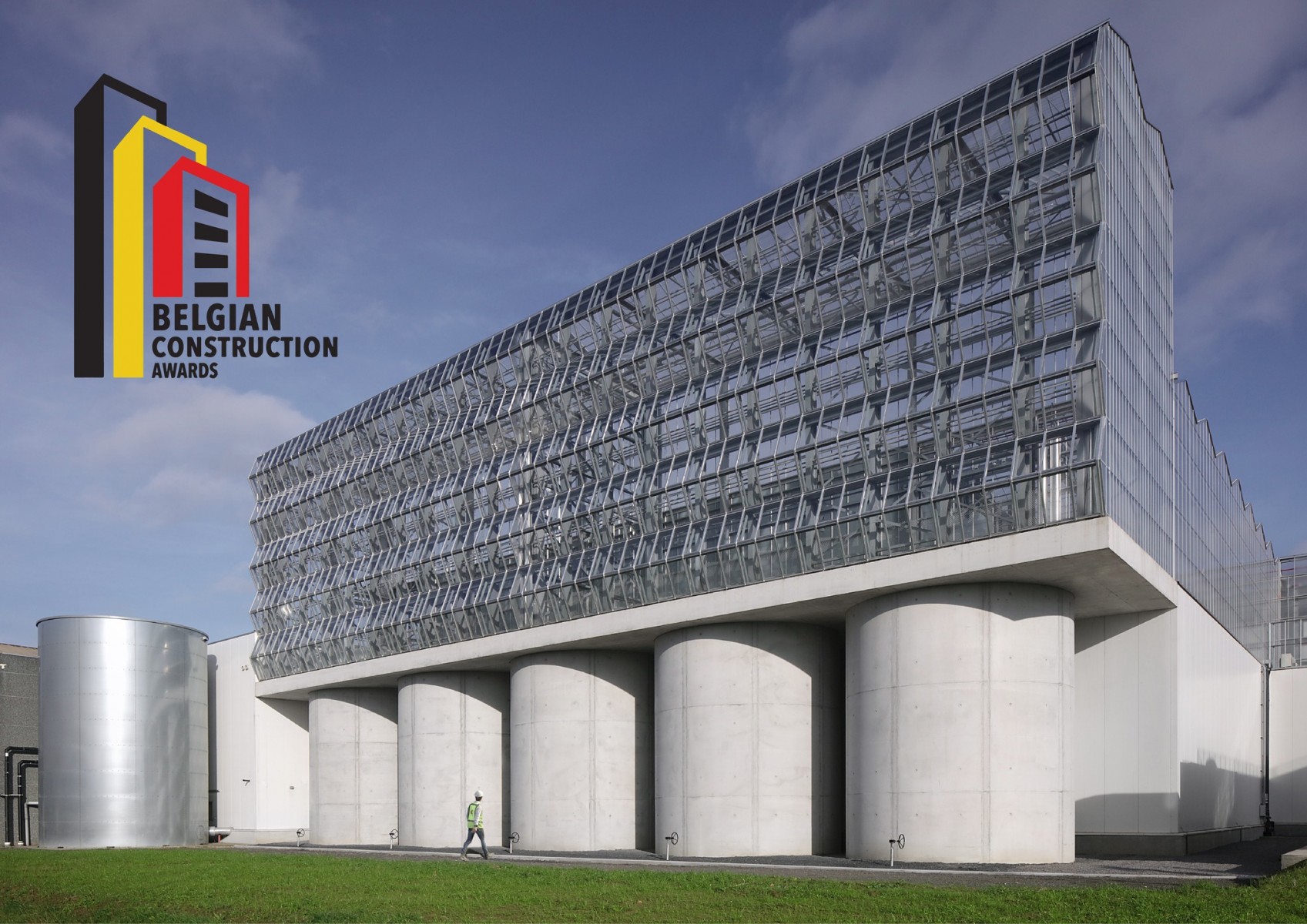 Biggest European rooftop greenhouse at Belgian fruit and veg auction
Construction of the greenhouse started in 2019. On September 24 2021 the rooftop glasshouse was opened to growers, researchers and the general public.
"We are very pleased with this ambitious project and the clients; Inagro and REO Auction show that professional food production can be connected to the city," says architect Jago van Bergen, director of Van Bergen Kolpa Architecten. "For this project, we further perfected the most durable and user-friendly Venlo greenhouse," says Jeroen Smiemans, director of EdenParks and Smiemans Projecten.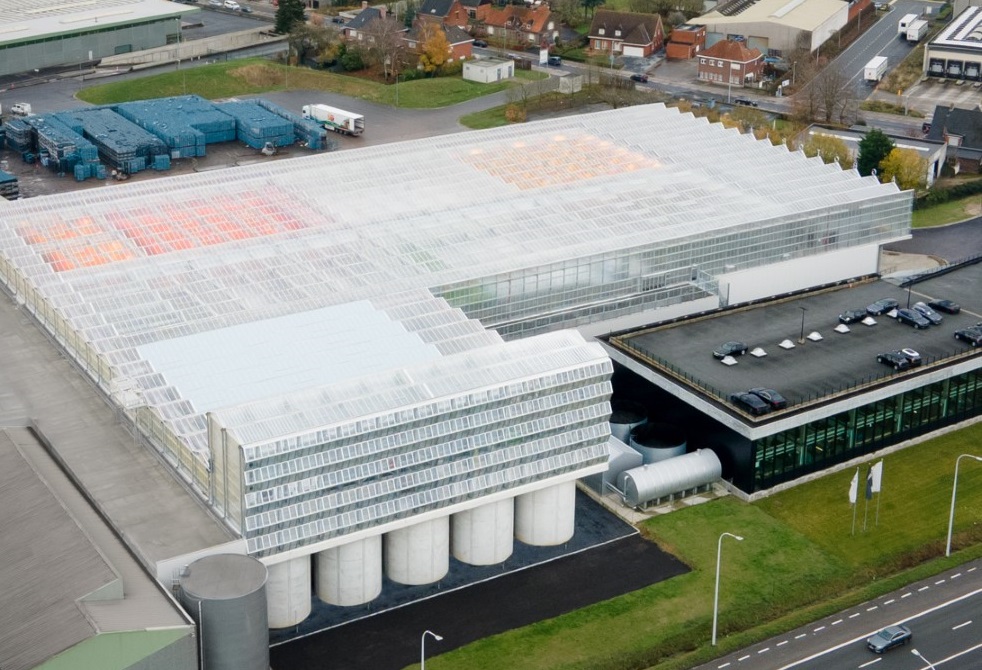 Urban horticulture
"This will be a major upscaling in the application of urban horticulture on roofs: the biggest in Europe, which we will gladly apply our know-how to," says Jan Willem de Vries, team leader of facility management at Wageningen UR Greenhouse Horticulture. "The climate design offers new, innovative opportunities for sustainable energy use," says Tineke Duysburgh of Technum Engineers. "A true public building for the city of Roeselare," says Niklaas Deboutte of Meta Architectuurbureau.
Images of Design: Biggest urban research center on a roof in Europe (BE)
Please contact us for more information about our design and consultancy department: